Hello!
Convenient service, which is customized to you
We are
City Express
We connect people. We give them an opportunity to send or exchange ideas, documents, parcels or gifts, we improve and simplify lives.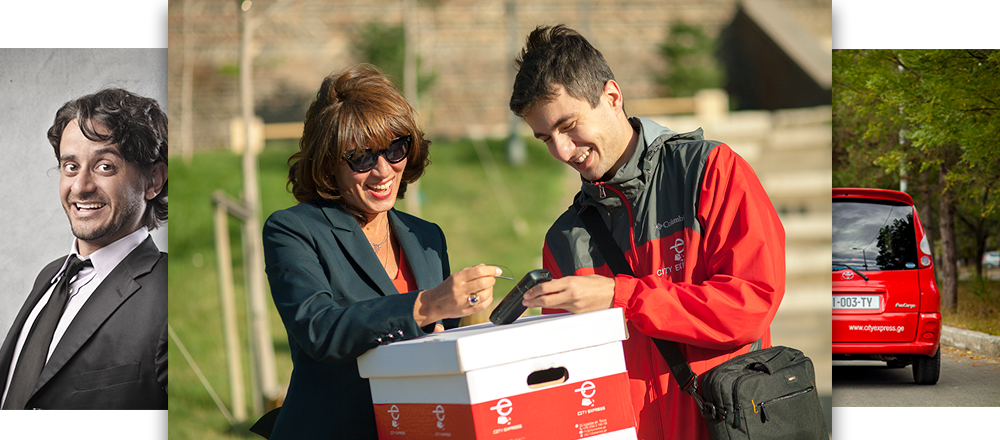 Accelerated lifestyle, traffic jams, and a tendency of working remotely created the need for fast courier service. We offer you:
Tailored Services
Reliability
Constant Communication
Shipment Monitoring
Stability
Technological Platform
Comfort
Work Standard
Flexibility
Our services vary. Shipment delivery period starts from just 1 hour.
Individualist Approach
We offer a system that allows us to integrate with your processes and programs.
Constantly Developing
Our goal is to make courier service more convenient for you.
City Express We are a courier company, committed to provide you with a stable, guaranteed and fast service.
We are proud to deliver hundreds of letters and parcels on a daily basis to their destinations!
Contact info
G. Chokhonelidze st. # 9
0131, Tbilisi, Georgia